PROFESSIONAL & RELIABLE DRIVERS
Up to six adult passengers in comfort & style, with ample space for your luggage!
Contact Us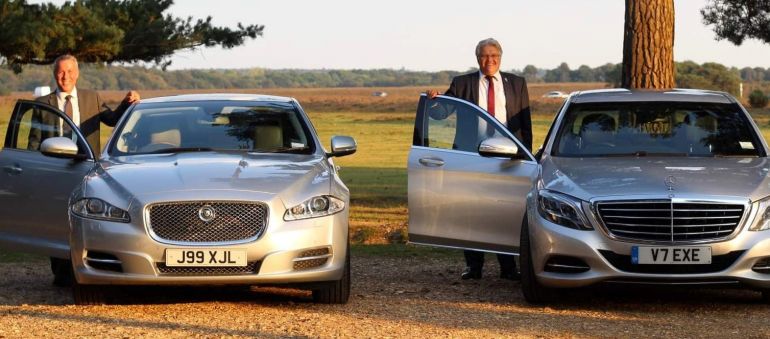 Simon and Robin have over 40 years experience between them.
Simon worked as as a Driving Instructor as well as having previously achieved ROSPA (advanced driving) gold certification, so you can be sure of arriving at your destination safely in the hands of our professional Driver.
Robin has had a wide variety of roles throughout his career, most recently as a Private Hire Chauffeur with his rather gorgeous Mercedes 'S' Class.
Check our 'Price List' for affordable and competitive rates!